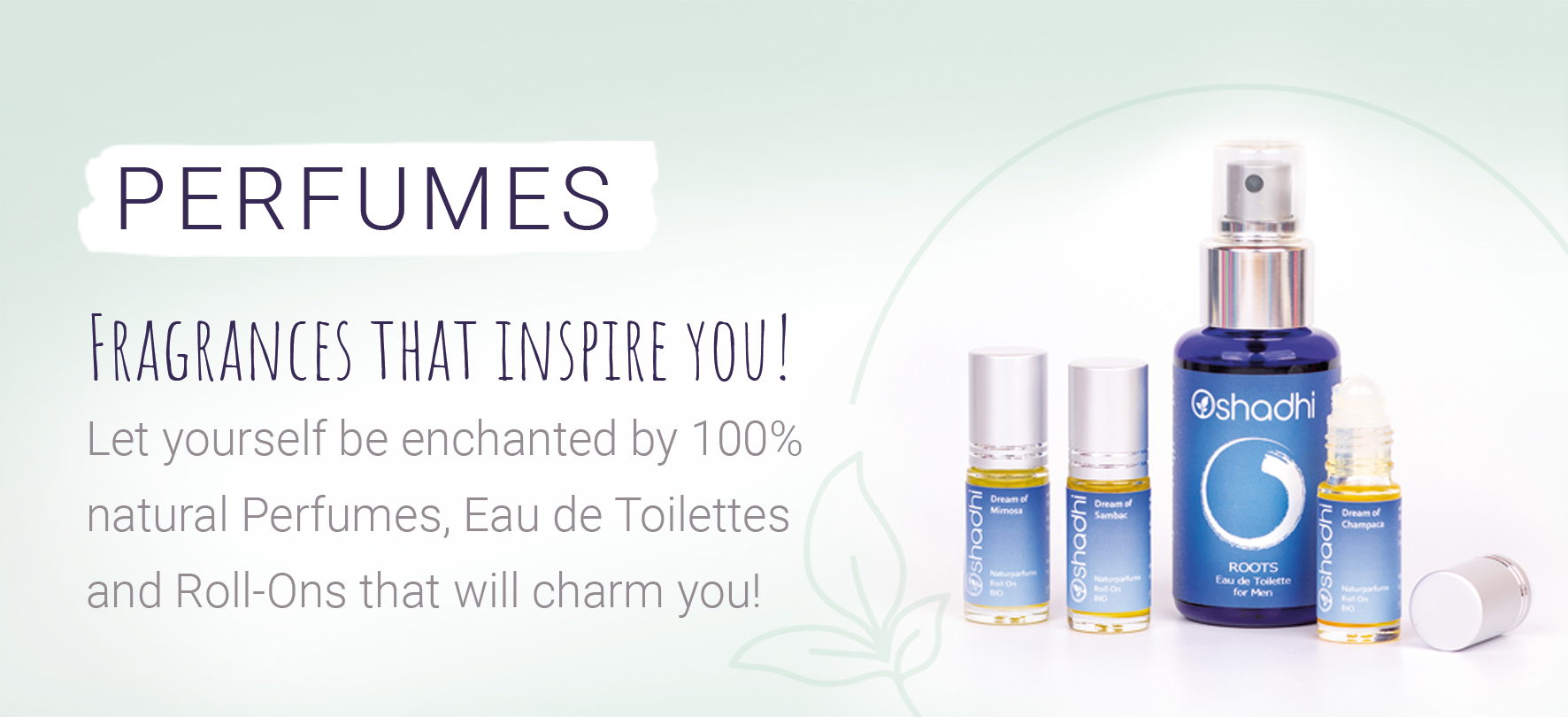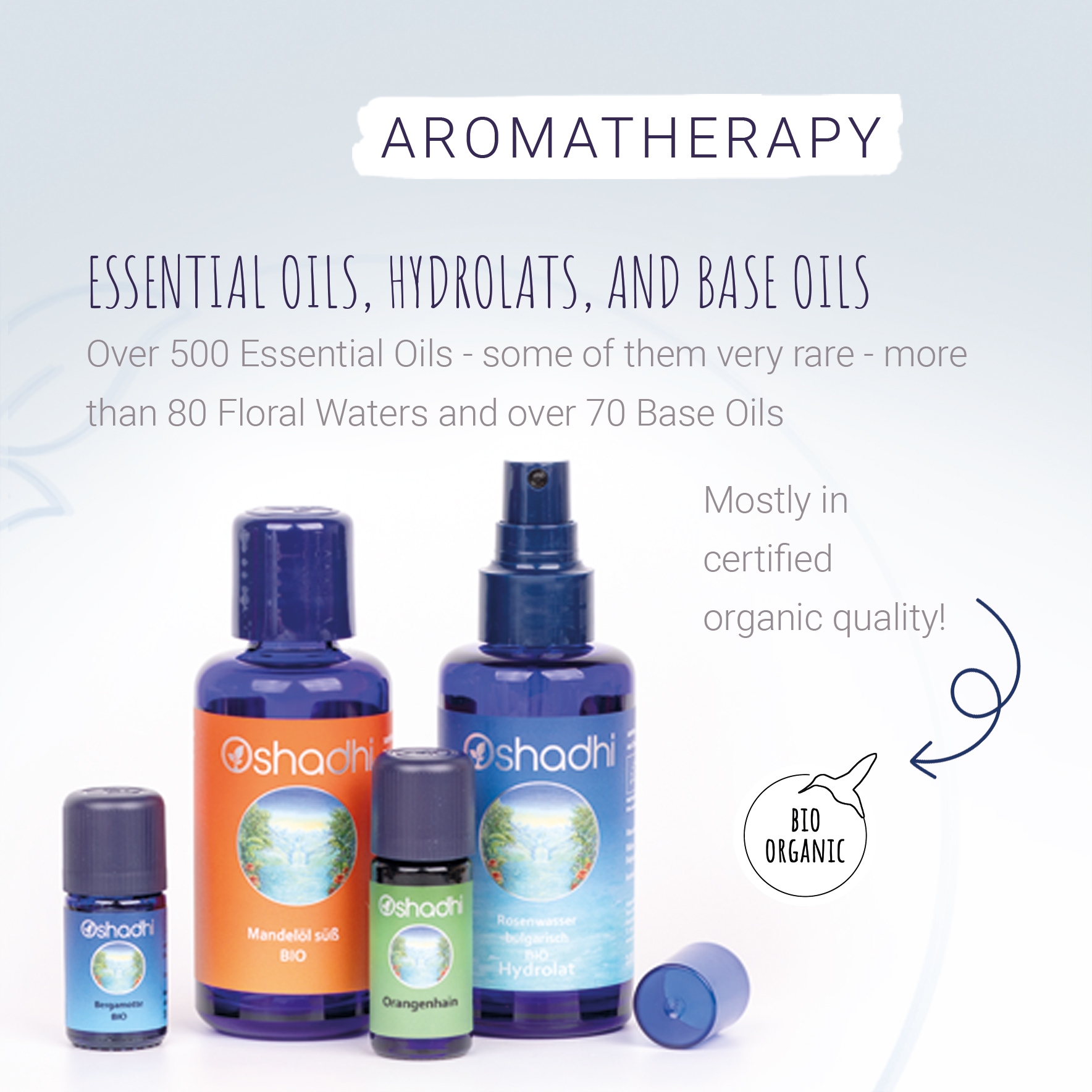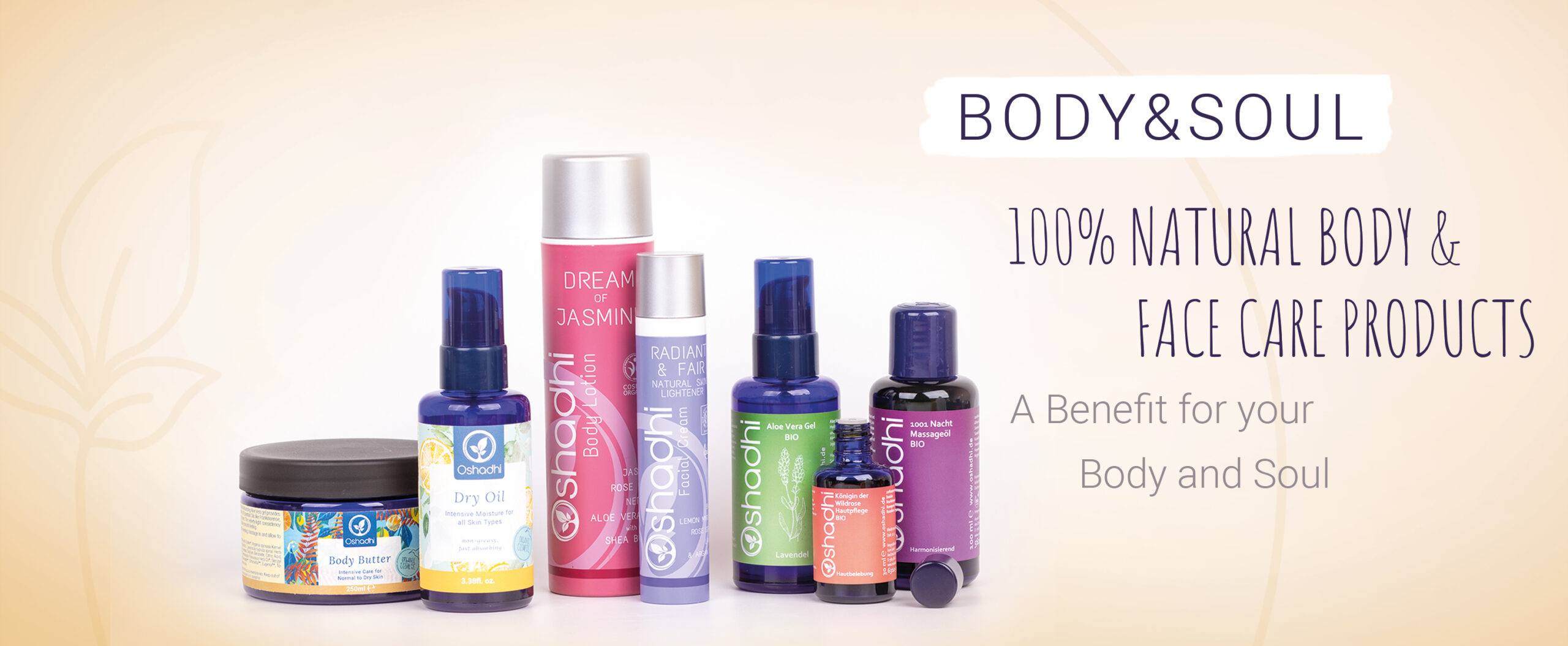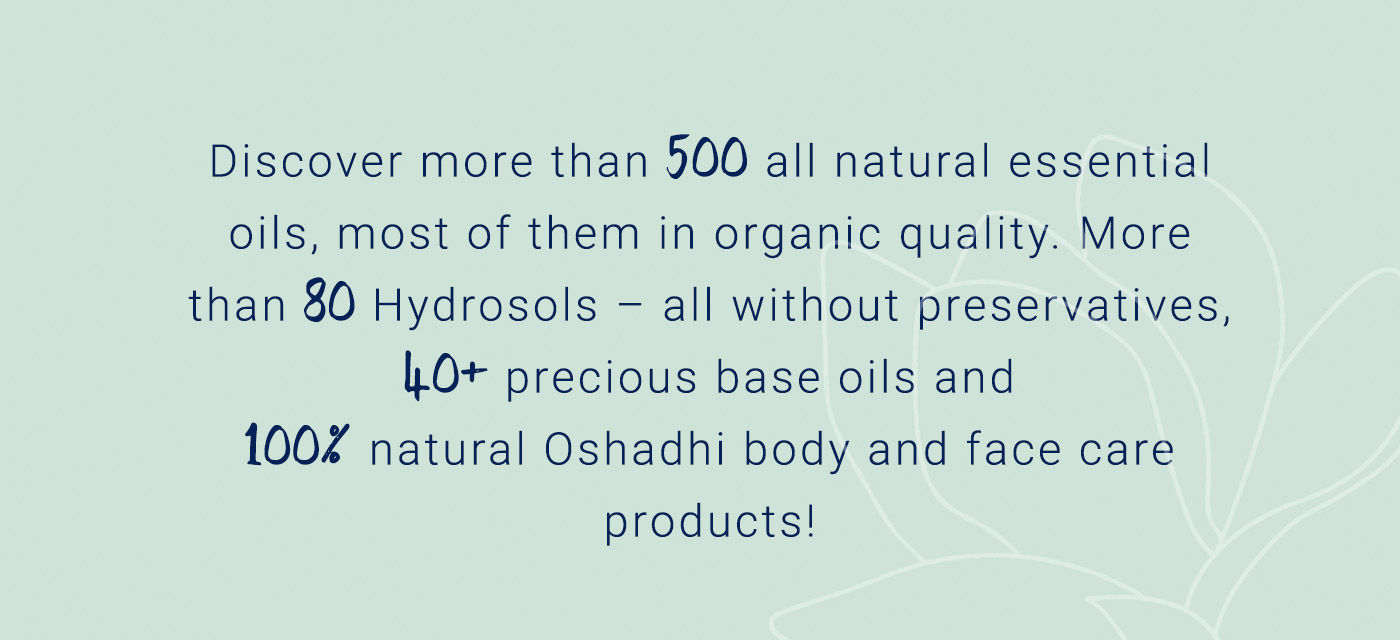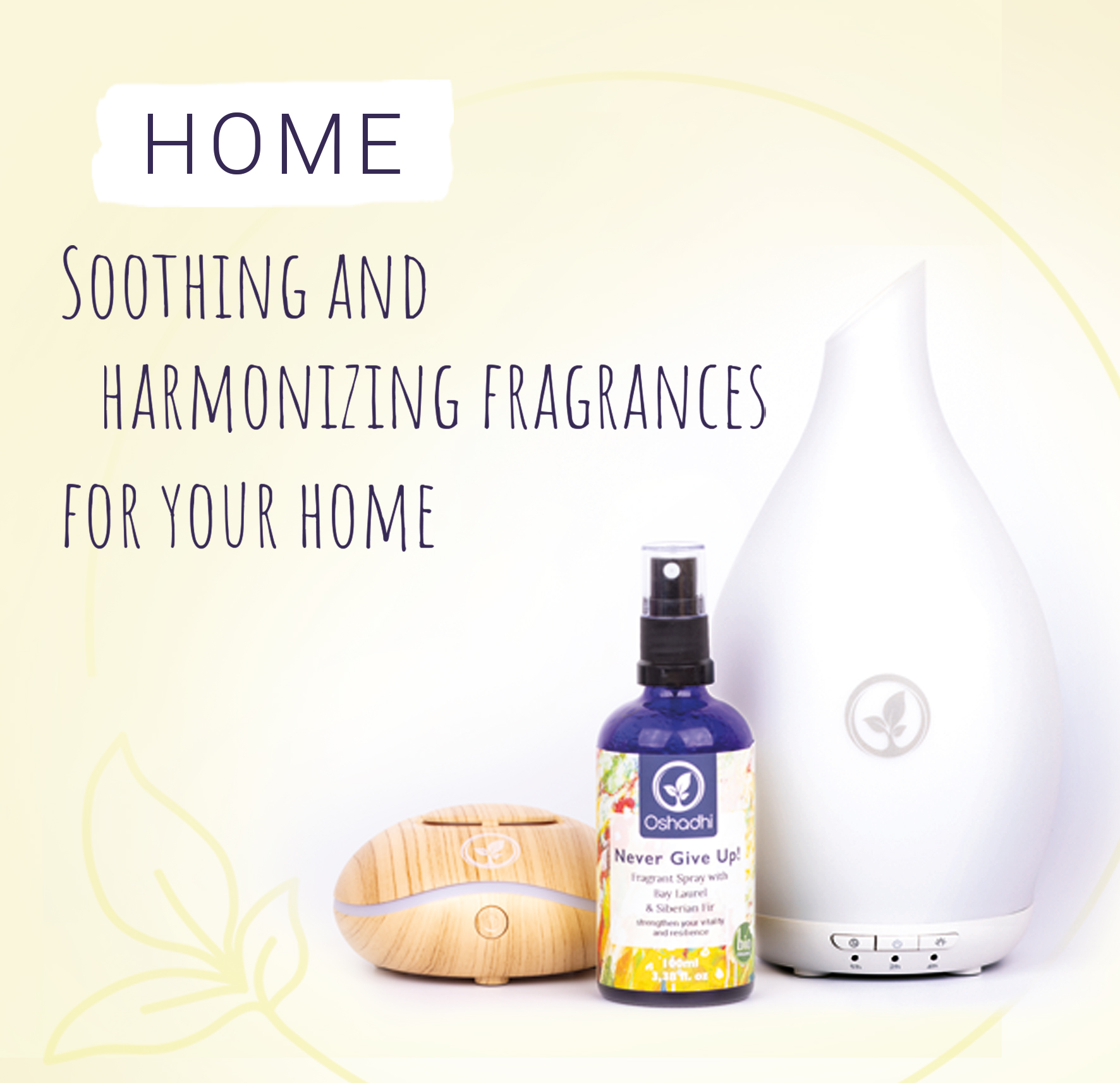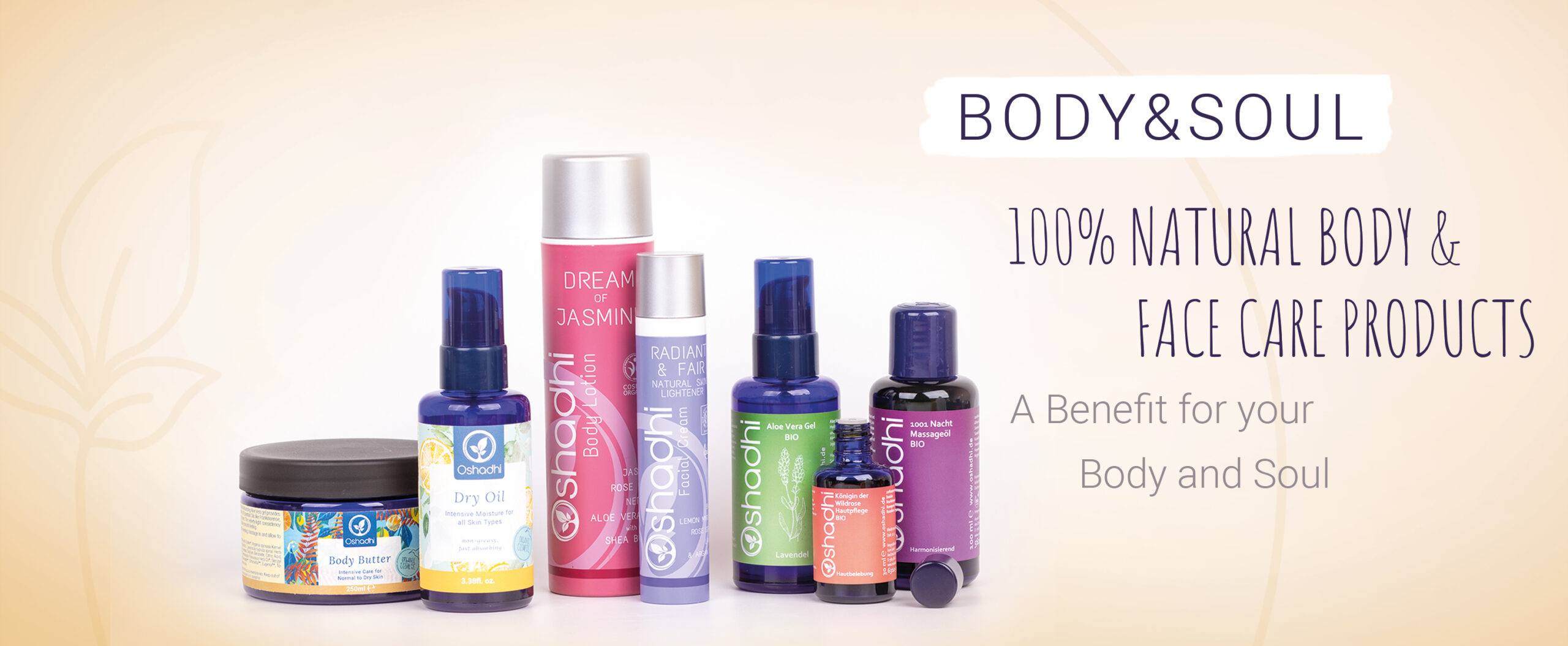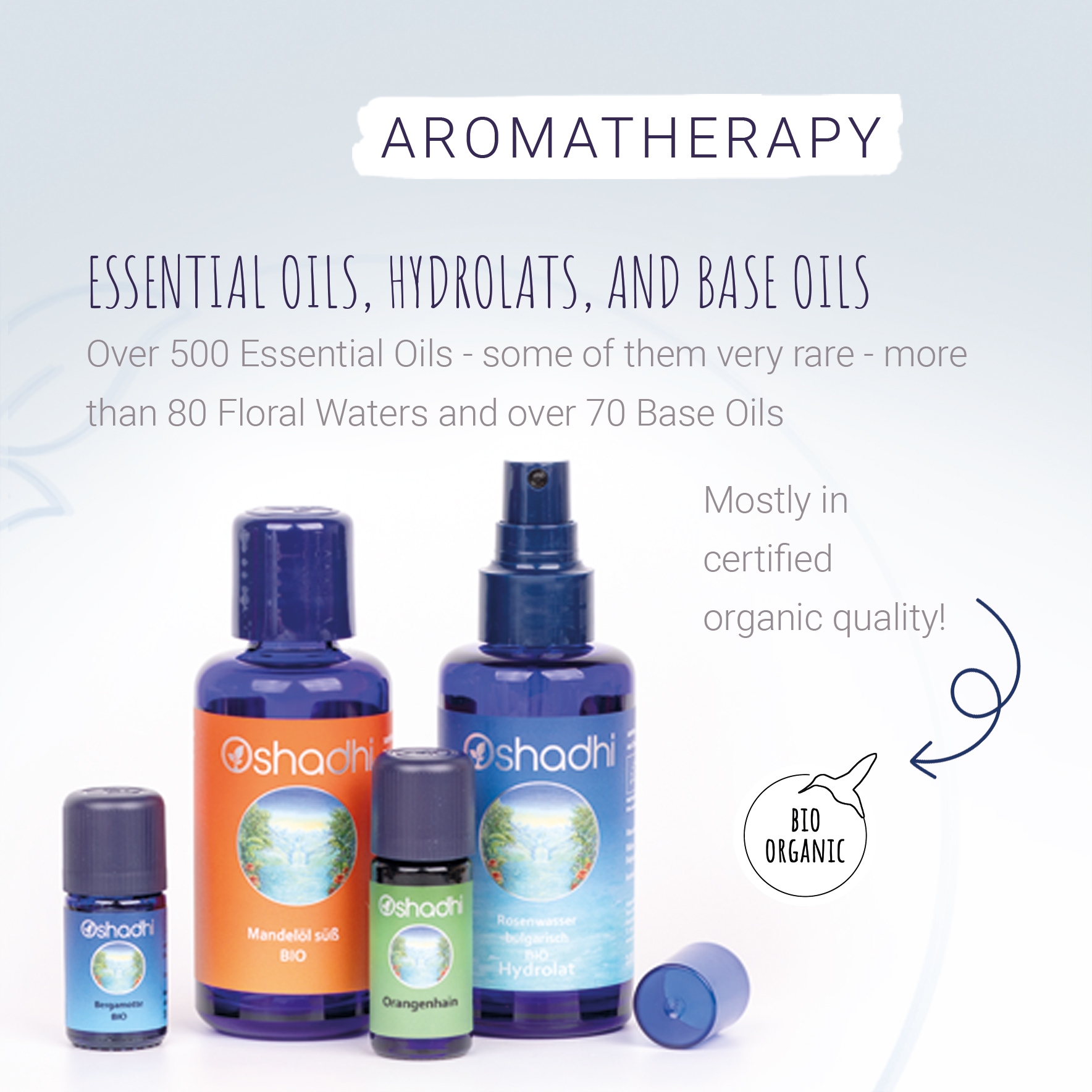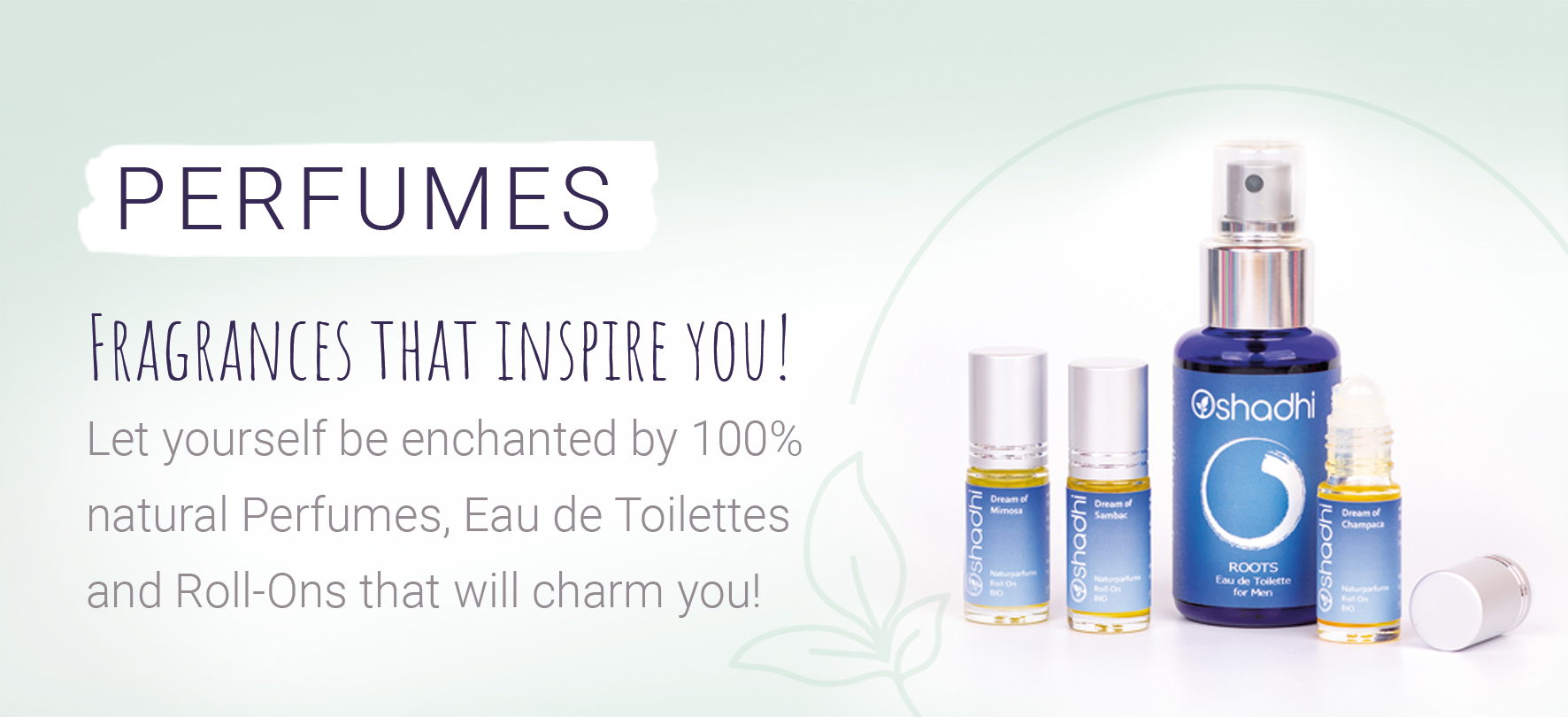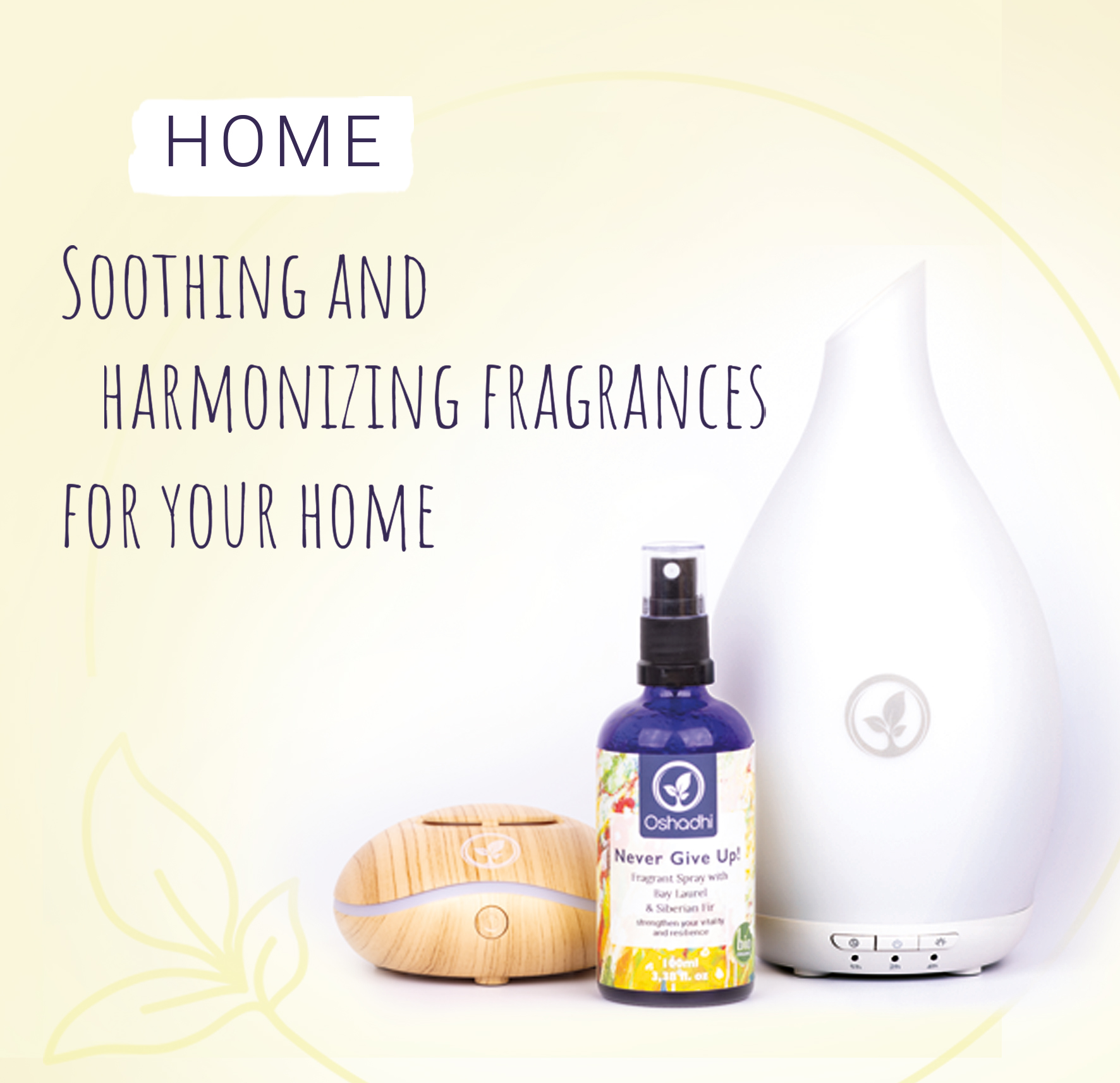 The difference between plants is not only on the molecular level, but also on the energetic level. That is why we put utmost care & attention on the selection of our oils and treat them the best way possible with our knowledge, experience and modern research in order to obtain authentic aromatherapy products.
Oshadhi Products:
100% Nature – 100% Pure

More than 500 Essential Oils – many of them organic
Over 130 Synergies (Aromatic Blends)
Massage Oils, Body Care and Cosmetics
Over 60 fatty oils
82 Hydrolates

"To smell an Essential Oil is to Discover the Miracle of Fragrant Light of Nature."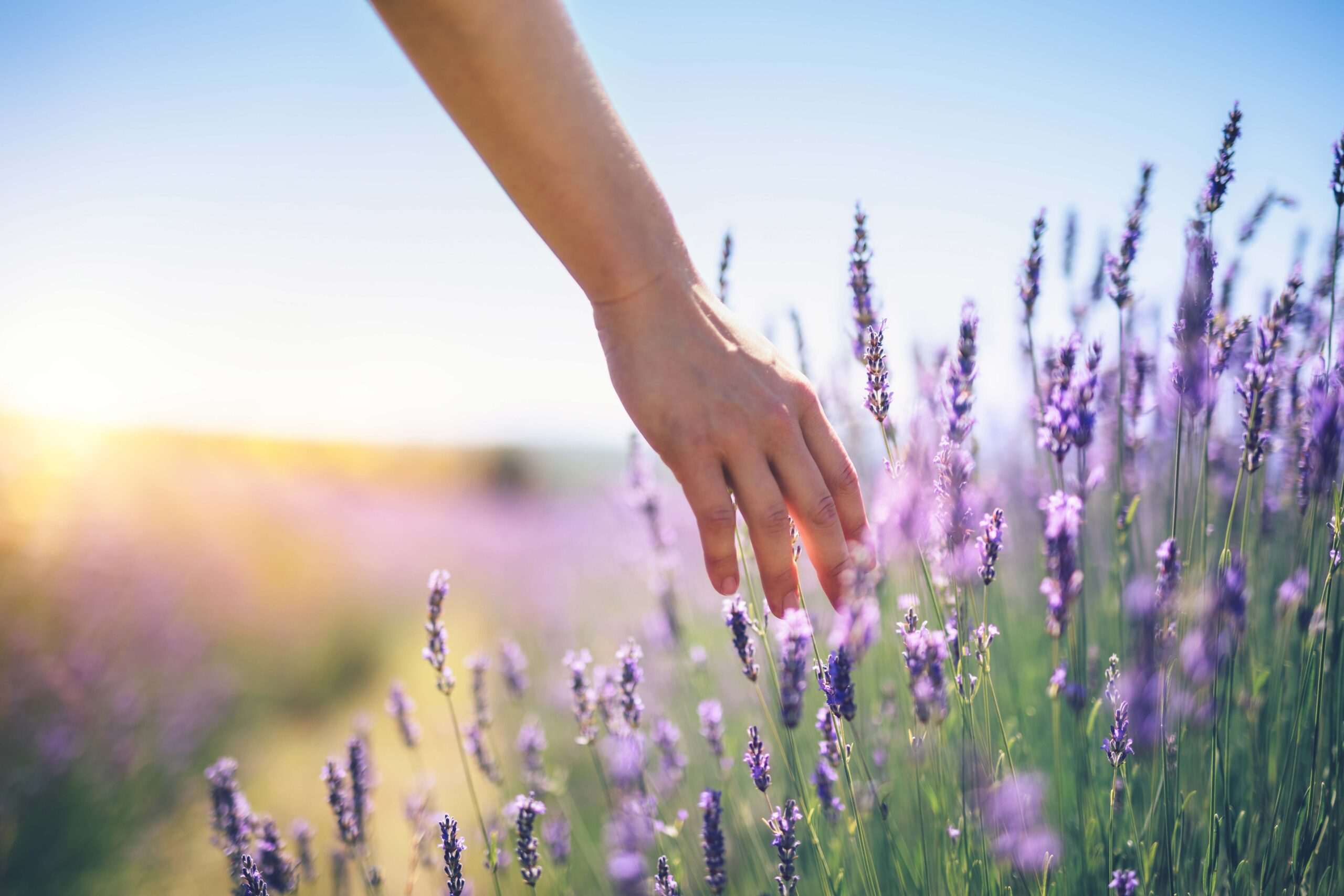 Philosophy
Man and plants – an ancient alliance
We know, we owe them a lot. Without plants, without their medicine: No life on Earth, no health in life, no light in man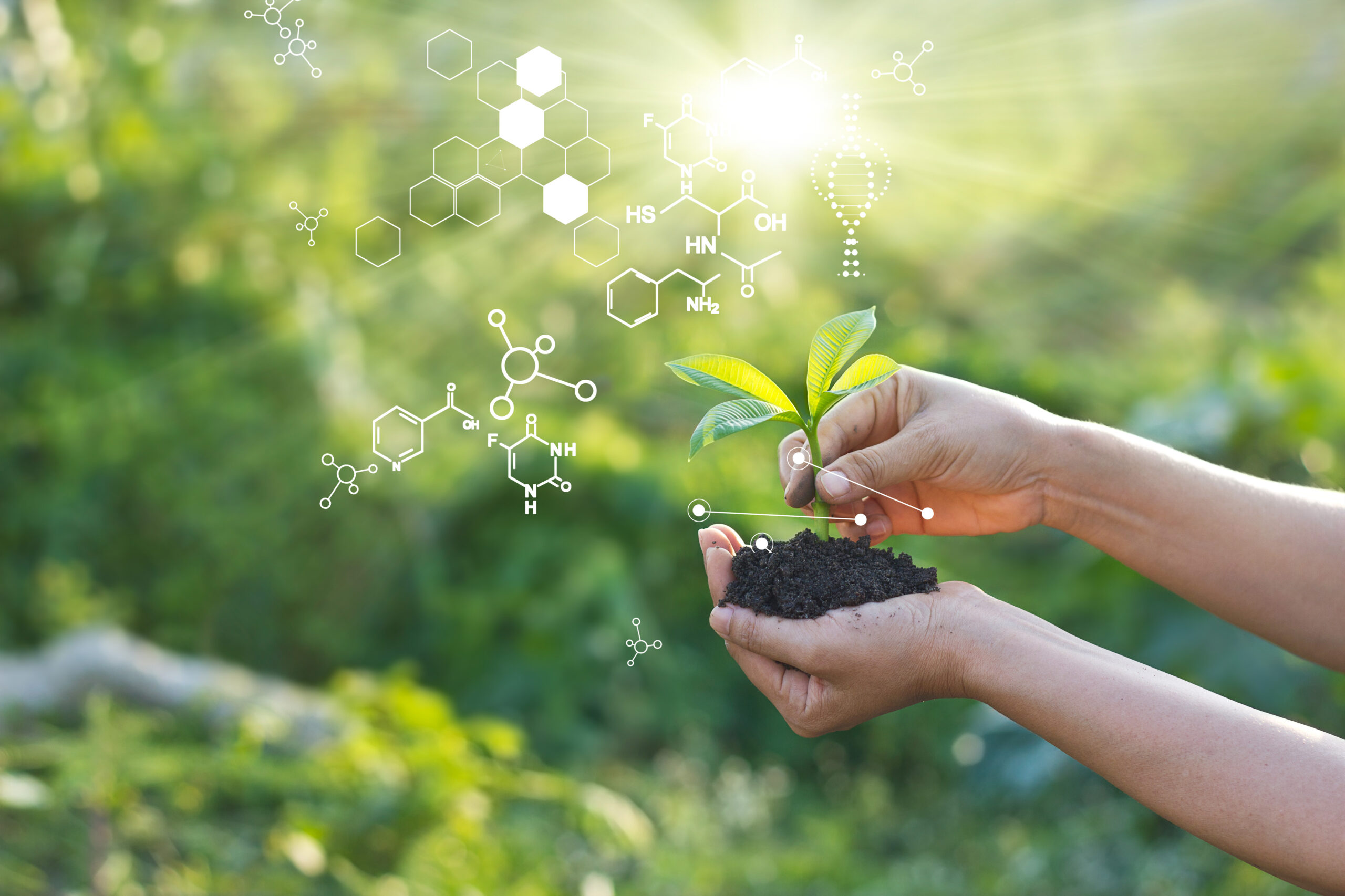 Quality
Ensure vital plant energy
We guarantee pure oils in best available quality, based on more than 30 years of research and experience. This includes long-term relationships with our producers, high standards in organic certification and analysis, as well as constant focus on preserving the inherent energy of the plant.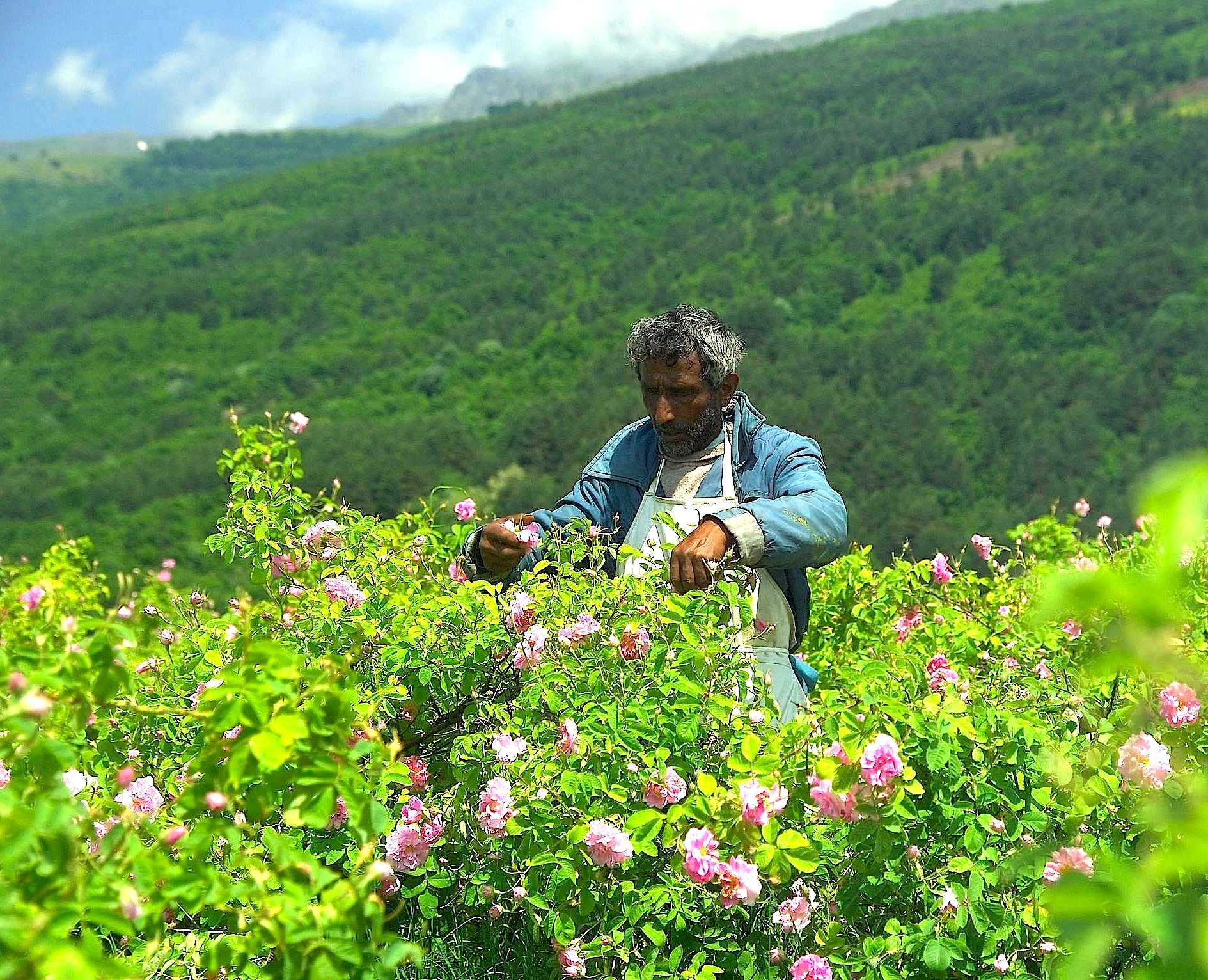 Mission
Sharing precious gifts of nature
Our activity aims at providing access to the widest range possible of aromatic substances from the ethnobotanical treasures of nature – and through this contribute to individual and collective health and well-being.
More on Aromatherapy:
carrieroflight.blog